Search found 3282 matches
Good luck with the sale, should sale easy....
They are such great value and strong too can't go wrong.
Here is a pic of my system with the newly installed monos...never sounded so good!
Happy Man I am!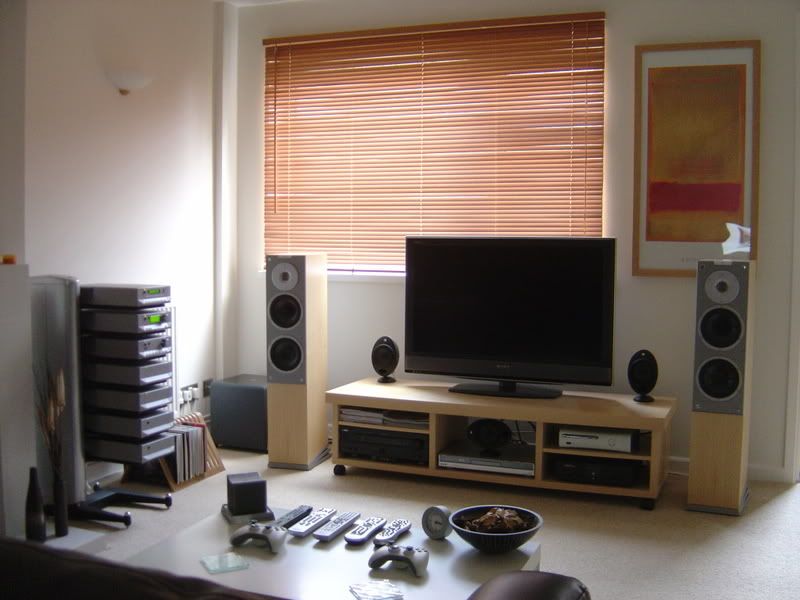 by SimonJ

Tue Jan 16, 2007 9:30 am
Forum: General Discussion
Replies: 31
Views: 4690
Yeah I raised a thread about my DAC X and you cannot switch it off sadly!
by SimonJ

Sun Jan 14, 2007 9:33 pm
Forum: Music
Replies: 1408
Views: 176490
I too have bought the Bossas And Ballads: The Lost Sessions from recommendations on here and it is very good indeed and most enjoyable.....
by SimonJ

Sat Dec 30, 2006 11:05 am
Forum: Music
Replies: 1408
Views: 176490
I too find the recording quality of dance music to be poor not all but most to me .... or am I just getting older and demand better quality anyway??? Not sure but wish the recordings were better as I like this music at times.....
by SimonJ

Sun Dec 17, 2006 9:31 pm
Forum: Music
Replies: 8958
Views: 589437
Kate Bush
George Michael
Hed Kandi Classics
Goldfrapp
Faithless
Norah Jones
Boston
by SimonJ

Tue Nov 07, 2006 3:57 pm
Forum: Reviews
Topic: Slim Devices Transporter
Replies: 15
Views: 2456
[quote="shrink"]i dunno about you... im not desperate enough for convenience that i'd spend £1300 on something like that. id sooner just plumb my PC into my hi-fi and use its remote conrol. Run it digitally into soomething like a DAC XP and it would sound just fine[/quote] I agree with that! Now I h...
Thanks Shrink...
I have read many threads on here and see many feel the same! Will need to go and hear one now and see for myself
Cheers!
Hi Robin,

Thanks for the info! Cannot wait now to hear the 7Q and compare to the 8x so I know which way to go....it seems by many that the 7Q is better than the 8 so looks like cyrus might have taken a step back by many with the 8......interesting :/
I need to hear a 7Q for sure....
in the upgrade process now on the CDp and speakers!
So Robin.....
you can hear a great inprovment over your 6s it seems?? CAn you explain the main differences...more detailed...tonals better etc?
by SimonJ

Mon Oct 02, 2006 7:28 pm
Forum: Reviews
Replies: 12
Views: 2852
Hey Boomer,
Thanks for this full review much appreciated!
I have been thinking for a long time about the Sonus and the good reviews it has. Makes me think I need one now after your review!!
Cheers and happy listening!
---