Our conservatory is finally finished, and after a couple of floods due to our heavy Winter in the North-East of Scotland (we had glaciers trying to back-in under the slates!), the hi-fi is bedded in and singing beautifully. I'm still tinkering with speaker positioning, as its a non-rectangular room, with low shelf walls and lots of windows. I've found that lots of speaker toe-in gives incredible bass-response, but only in a tiny sweet spot. Toeing-out the speakers gives a more even bass-response, better sound-staging, and a larger optimum listening area, so that's the current arrangement. However, I know there's a magic tweak in there if only I can find it. It probably involves buying more shoe-boxes though...
The Shoe Boxes
The Beethoven Baby Grands
Looking down-range!
Please ignore the patio doors at the back, I know they need another coat of paint.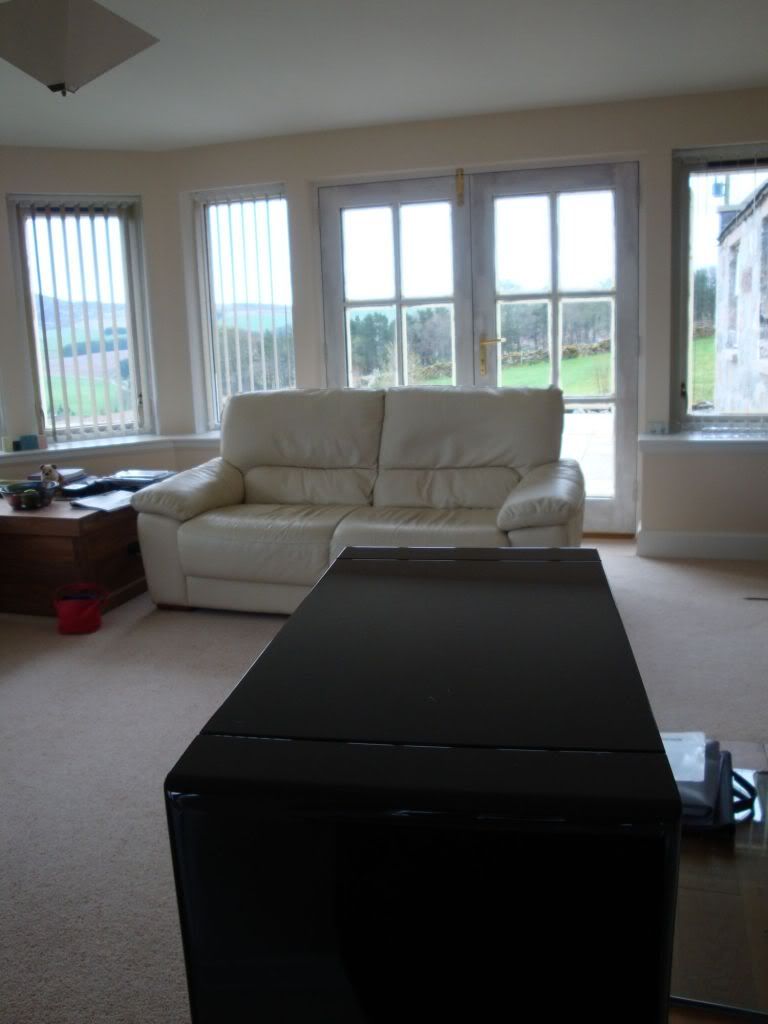 Apologies for the photo quality but it was a cloudy morning and very diffuse light. My skills are limited to point and click I'm afraid. Next on the list is the 5.1 surround system, but a Stream X and DAC XP+ may just happen first. Choices, choices...
Richard